Immigration
Press Releases & Articles 76 - 80 of 118
Media Release - Department Of Immigration And Citizenship





18th May 2009 - Views: 873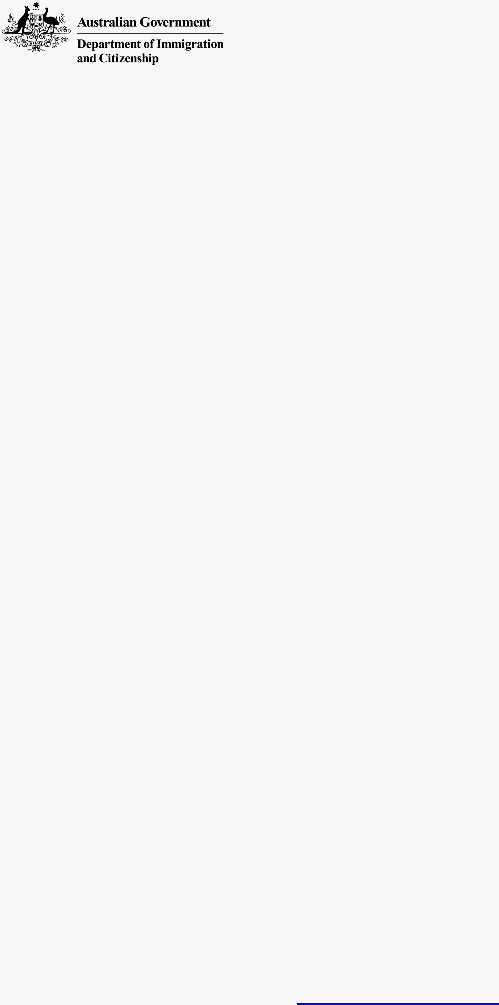 "Asylum seekers in Australia who have not yet had their protection claims decided have no access to Centrelink benefits.
Nation-building Needs Migrants (budget Response)





13th May 2009 - Views: 905 The MIA congratulates the Government for increasing the number of family reunion places, for committing to speedily resolve people's immigration status and for redeveloping Villawood Immigration Detention Centre.
Fraudulent Migration Activity Not Tolerated





7th May 2009 - Views: 902 The Migration Institute of Australia (MIA) commends the Minister for Immigration and Citizenship for taking prompt action regarding an alleged racket involving the supply of false documents used to support visa applications.
No Room For Playing Politics In Asylum Seeker Debate





23rd April 2009 - Views: 897

Statistics released by the Office of the United Nations High Commissioner for Refugees show Australia only receives a comparatively small number of asylum seekers.
Media Release





18th April 2009 - Views: 997 Senator Evans said the six year jail term handed down to 31-year-old Man Pombili by the Western Australian District Court, following the six-year and five-year jail sentences received by two Indonesian skippers earlier this year, reinforced the message that those found guilty of people smuggling faced severe punishment.