Immigration
Press Releases & Articles 46 - 50 of 118
Indian Ocean Survivors Arrive At Christmas Island





6th November 2009 - Views: 885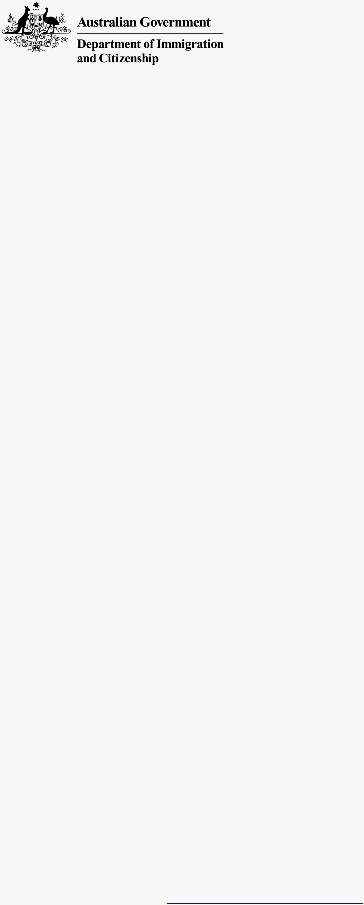 The L NG Pioneer , a Bahamas-flagged tanker that responded to the vessel in distress call and rescued the survivors about 640km north-west of Cocos Island, arrived at the island shortly after 10am (AEDST).
New Citizenship Resource For Schools





6th November 2009 - Views: 921 The school resource book I am Australian: Exploring Australian Citizenship is designed to assist teachers to deliver more in-depth lessons on Australian citizenship and civics to upper primary and lower secondary school students.
Opposition Must Come Clean On Temporary Protection Visas





30th October 2009 - Views: 998

Malcolm Turnbull has today signalled that the Liberal Party wants to revive the Howard Government's discredited asylum seeker policies.
Diversity The Hallmark Of Democracy





30th October 2009 - Views: 973 Diversity in perspectives, experiences and knowledge make Australia strong as a democratic nation, the Minister for Immigration and Citizenship, Senator Chris Evans, today told the annual conference of the Federation of Ethnic Communities' Councils of Australia (FECCA).
Nation Of Immigrants Needs Humane Solution





29th October 2009 - Views: 905

As the asylum seekers spend their 11th day aboard the Oceanic Viking, Unions NSW Secretary Mark Lennon supported calls to process them on Australian soil, under Australian law.