Governments
Press Releases & Articles 661 - 665 of 696
Government Delivers On Foreign Aid, But Falls Short On Climate Change





11th May 2010 - Views: 915 This Budget shows the Rudd Government is delivering on its 2007 election commitment on aid spending, but has fallen short of meeting its international climate change commitments, international aid agency Oxfam Australia said.
Legal Assistance Sector Funding Welcomed





11th May 2010 - Views: 909 The Law Council tonight said it welcomed the $154 million injection into the legal assistance sector.
New Program Increases Community Care, Reducing Hospital Stays





11th May 2010 - Views: 1064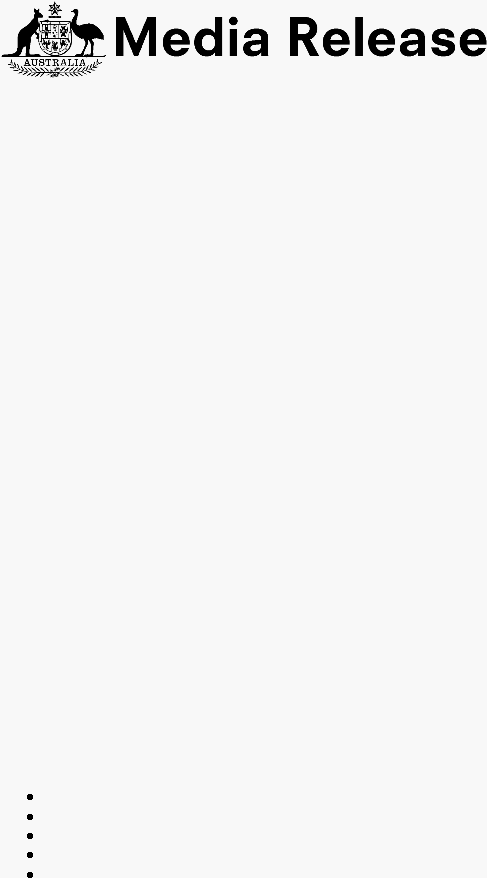 The Minister for Veterans' Affairs, Alan Griffin, said that new payments would be available to Local Medical Officers (LMOs) to better coordinate and oversee health care for veterans and war widows targeted by this new initiative.
Infrastructure And Skills - Invest For The Future





11th May 2010 - Views: 886 Consult Australia welcomes the Government's aims to expand the economy's productive capacity and invest in key skills and infrastructure, but the 2010-11 Budget does not go far enough.
Transport Experts And Industry Welcome Budget





11th May 2010 - Views: 1179

"It is heartening to see the importance the Federal Government has attached to improving transport infrastructure in our cities, which has been a no-go zone for Canberra for far too long," says Stanley.