Emergency Services
Articles & Press Releases - Tuesday, Dec 5th 2023
Ambulance, fire brigade, police and rescue services news & announcements.
Mr140-10:new Rules Proposed For Better Location Info On Triple Zero Mobile Calls 28th October 2010 The Australian Communications and Media Authority is seeking comment on proposed amendments to the Emergency Call Service Determination to improve the provision to emergency service organisations of location information from calls made to Triple Zero from mobiles.
Six Teams Battle For Overall Honours At Nswfb State Firefighter Championship 27th October 2010 These six teams lead a field of around 40 brigades after four days of hard fought competition, during which 13 of the 16 events have been completed.
Emergency Services Recognised For Helping Children On National Kidsafe Day 25th October 2010

Each day in Australia, 5 000 children require medical a ttention , 170 are admitted to hospital and one child dies - all as a result of unintentional injuries.
Shiftwork Damages Paramedics' Health: Research 25th October 2010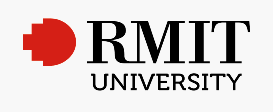 Most paramedics in the survey worked at least 48 hours a week: two 10-hour dayshifts and two 14-hour nightshifts. It seems likely that many also worked overtime.
Firefighters Converge On Tweed Heads For 2010 Nsw Firefighter Championships 21st October 2010 More than 40 teams of firefighters will compete in 16 firefighting related events designed to test the firefighting skills of the NSWFB's retained, or part-time, firefighters.
Mr130-10: No Moves To Change Emergency Call Numbers 20th October 2010 The Australian Communications and Media Authority has no intention of changing Australia's primary emergency call number from Triple Zero. Speaking at a Senate Estimates hearing in Canberra yesterday, ACMA Chairman Chris Chapman said, 'The number Triple Zero is Australia's primary emergency service number and should always be used in the first instance.
Submit Emergency Services Articles or Submit Emergency Services Press Releases.