Crime
Press Releases & Articles 116 - 120 of 133
Siev 36 - Nt Coroner's Findings





17th March 2010 - Views: 1122 The Northern Territory Coroner has today indicated that he will refer his findings to the NT Commissioner of Police and the NT Director of Public Prosecutions to determine whether criminal charges can been laid in relation to the explosion on SIEV 36 in April 2009.
Call For Compulsory Safety Awareness Training To Protect International Students





3rd March 2010 - Views: 1242 Safety awareness experts today called for the Australian Government to ensure that international students are provided with adequate personal safety information after a spate of attacks that have endangered the lives of foreign nationals and put at risk Australia's reputation as an education destination.
Knife Crime Not Just A Police Problem: Expert





22nd February 2010 - Views: 1187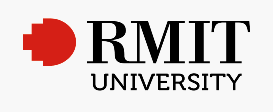 Subscribe to RMIT RSS feeds: www.rmit.edu.au/rss MELBOURNE BRUNSWICK BUNDOORA FISHERMANS BEND POINT COOK HAMILTON HO CHI MINH CITY HANOI Knife crime not just a police problem: expert RMIT University criminal justice expert Associate Professor Julian Bondy says only a broad, whole-of-government, multi-agency approach will combat the problem of knife crime in Victoria.
Globalisation And Technology-changing The Future Of Organised Crime





19th February 2010 - Views: 1072 Globalisation and technological advances are changing the future face of organised crime, according to Australia's leading national security and law enforcement officers and academics, at a workshop hosted by the Australian Crime Commission (ACC) in Canberra this week.
Design Challenge Crime Winner To Be Announced





9th November 2010 - Views: 3980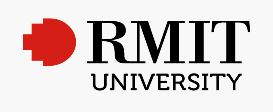 The 2010 Design Challenge: Crime focuses on the role design can play in crime prevention, planning and response in our communities.