Crime
Press Releases & Articles 36 - 40 of 133
Expert Comment On Victorian Crime Statistics





19th August 2008 - Views: 1029

Victoria Police statistics show the overall crime rate has dropped for the seventh year running, though offences on public transport have risen while juvenile offences and robberies also increased in the last financial year.
Detector Dog Finds Heroin In Sneakers





6th August 2008 - Views: 1009 A Customs detector dog at Melbourne International Airport has stopped an alleged attempt by a passenger to smuggle heroin in his sneakers.
Chemicals To Make $297 Million Of Ice Seized





13th July 2008 - Views: 1019

The seizure of 850 kilograms of pseudoephedrine, a border controlled precursor chemical used in the production of methylamphetamine, is one of Australia's biggest.
Robbery On The Rise In 2007: Abs





26th June 2008 - Views: 990

2007 saw an increase of more than 500 victims (6%) in unarmed robbery. The robbery victimisation rate was 74 victims per 100,000 persons (excludes organisations). Young people were more likely to be a victim of robbery; males aged 15 to 19 years had the highest victimisation rate at 434 victims per 100,000 males Women aged 20 to 24 recorded the highest victimisation rates at 102 victims per 100,000 females. Just under half (46%) of all robberies occurred on a street or footpath and 43% involved the use of a weapon. Knives were the most common choice of weapon comprising 20% of total weapons used.
$7.6 Billion Of Illegal Safrole-rich Oil Destroyed By Police In Cambodia





20th June 2008 - Views: 982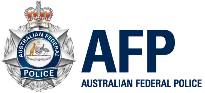 AFP members travelled to Pursat in western Cambodia this week to help destroy a stockpile of safrole-rich oil which could have been used to produce 245 million MDMA (ecstasy) tablets with an estimated street value in Australia of $7.6 billion.