Crime
Press Releases & Articles 31 - 35 of 133
$66,000 Penalty For Convicted Tobacco Smuggler





22nd October 2008 - Views: 939 A Customs investigation has resulted in a 35-year-old Mount Pritchard man being fined a hefty $66,000 for smuggling tobacco, evading Customs duty and making a false declaration to Customs.
Sydney Man Charged With Money Laundering Offences





21st October 2008 - Views: 849

A 29-year-old Merrylands man will appear in the Downing Centre Local Court today charged with money laundering offences following a long running investigation by the multi-agency Identity Security Strike Team (ISST). The man was arrested on 18 September 2008 at his residential address.
Two Indonesian Crew Members Charged





17th October 2008 - Views: 922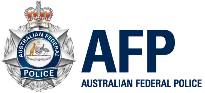 The second, a male whose age is yet to be confirmed, was a crew member on the vessel.
Public Confidence In The Nsw Criminal Justice System: Media Release





17th October 2008 - Views: 834 Most people in New South Wales (NSW) are very or fairly confident that the NSW criminal justice system respects the rights of accused persons and treats them fairly but many fewer are confident the justice system is effective in bringing people to justice and meeting the needs of victims of crime.
Fifth Arrest In $52.8 Million Drug Operation





20th August 2008 - Views: 883 The AFP arrested the man when he arrived in Sydney yesterday on a flight from Thailand.