Crime
Press Releases & Articles 106 - 110 of 133
Fourteenth Man Charged With People Smuggling





13th February 2009 - Views: 1182 The Australian Federal Police (AFP) have charged another three Indonesian nationals with people smuggling, bringing the total number of people charged with these offences to 14 since September 2008.
Salvation Army Calls Town Meeting To Address Street Violence Culture





9th April 2010 - Views: 1040

The Salvation Army has called a town square meeting to address Melbourne's binge drinking, knife and street violence culture.
Time To Face Up To Child Abuse





2nd September 2010 - Views: 1095

It's easy, almost comfortable, to turn your back on child abuse, to ignore those niggling doubts about neighbours or the quiet, nervous kid on the football team.
Dob In A Graffiti Vandal In Operation Come Clean





29th April 2010 - Views: 1331 Sutherland Shire residents are being encouraged to dob in a graffiti vandal as part of a joint targeted crackdown on graffiti by the NSW Police Force and Sutherland Shire Council.
Expert Comment On Reoffending





31st August 2010 - Views: 1339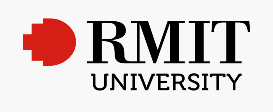 "If prisons do not deter crime, if they do not rehabilitate offenders, if they do not serve justice for the victims, and if they do not promote civilised social interaction by reducing the amount of offenders, then it is quite legitimate to ask – what purpose do they serve?" Associate Professor Bondy said.