Crime
Press Releases & Articles 101 - 105 of 133
Man And Woman Charged Over Drugs In Shampoo Bottles





16th October 2009 - Views: 424 A 45-year-old American woman and 35-year-old man from Sierra Leone faced Melbourne Magistrates Court this morning, related to the importation of approximately 1kg of heroin into Australia concealed inside shampoo bottles.
Joint Taskforce Targets Sentenced To Imprisonment For Money





15th October 2009 - Views: 1016 Three targets of the joint Task Force Gordian were today sentenced in the County Court of Victoria for imprisonment of up to 10 years for money laundering and trafficking narcotics.
Four People Imprisoned Over Commonwealth Fraud Charges





29th August 2009 - Views: 431

Four people who pleaded guilty to charges relating to defrauding the Commonwealth have been sentenced to imprisonment in the Brisbane Supreme Court yesterday.
Man Arrested For Drugs At Sydney Airport





22nd August 2009 - Views: 1012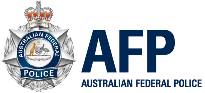 The substance will undergo forensic testing to confirm its composition, exact weight and purity.
Ice Precursor Stopped At Border





18th September 2009 - Views: 390 Customs and Border Protection investigators in Sydney have arrested two men following the seizure of nine kilograms of pseudoephedrine, a precursor for the drug ice.