Emergency Services
Press Releases & Articles 46 - 50 of 57
Region 11 Brigades Respond To 35 Grass And Scrub Fires This Summer





31st March 2010 - Views: 1047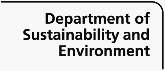 Region 11 Operations Manager Bryan Russell said brigades had responded to 35 grass and scrub fires this summer, all of which were brought under control quickly, avoiding major property damage.
Annual Bravery Awards Presentation 1





19th April 2010 - Views: 1109

at Government House, Adelaide at 11.00am The awards, one Bronze Medal and one Certificate of Merit will be presented by His Excellency Rear Admiral Kevin Scarce, AC, CSC, RANR, Governor of South Australia at the investiture of awards within the Order of Australia and the Society.
7:00am Sunday 7 March 2010 - A Family Of Four Escape A House Fire In Amaroo





7th March 2010 - Views: 1078 The Brigade responded with three fire pumpers after receiving numerous emergency triple zero (000) calls just after 5:00am.
Mr140-10:new Rules Proposed For Better Location Info On Triple Zero Mobile Calls





28th October 2010 - Views: 13510 The Australian Communications and Media Authority is seeking comment on proposed amendments to the Emergency Call Service Determination to improve the provision to emergency service organisations of location information from calls made to Triple Zero from mobiles.
Six Teams Battle For Overall Honours At Nswfb State Firefighter Championship





27th October 2010 - Views: 2637 These six teams lead a field of around 40 brigades after four days of hard fought competition, during which 13 of the 16 events have been completed.