Police
Press Releases & Articles 6 - 10 of 38
Police Call For Pub Trading Hour Restrictions To Curb Violence 1





14th December 2009 - Views: 932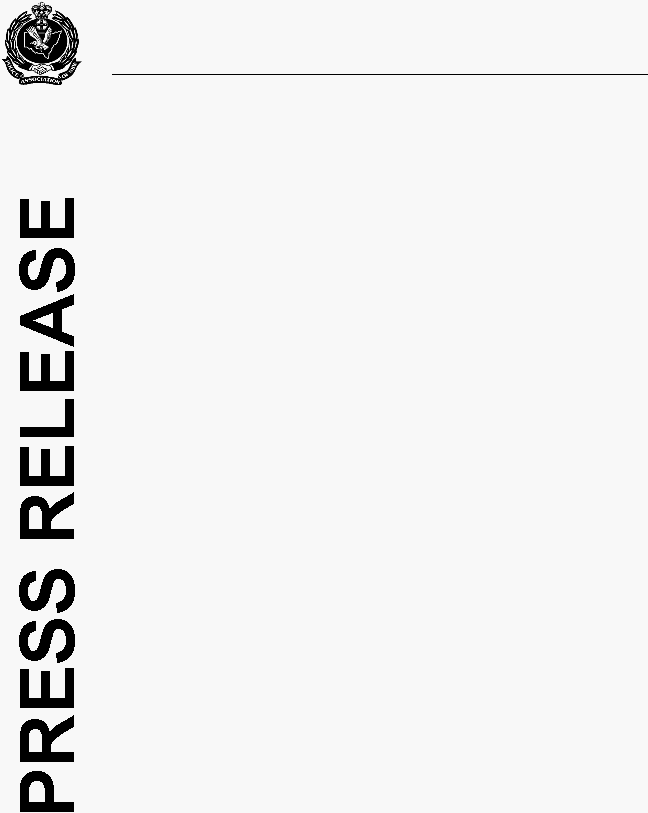 Police Association of NSW Vice President Scott Weber said evidence in Newcastle, where alcohol restrictions are already in place, highlights the need for similar initiatives to be introduced state-wide.
Briefing On Aquasure Memorandum Of Understanding





10th December 2009 - Views: 978

A briefing on the Memorandum of Understanding between Victoria Police, the Department of Sustainability and Environment and Aquasure took place today.
Victoria Police To Brief Privacy Commissioner On Protestors' Files





8th December 2009 - Views: 956

Prior to recent media reports, the Privacy Commissioner, Helen Versey, was not aware that Victoria Police had entered into a Memorandum of Understanding that would allow for protestors' personal information to be provided to a private company by Victoria Police.
Forensic Fit-up





4th December 2009 - Views: 1006

The expected 'explosive' Ombudsman's Report into drug handling procedures at the Macleod Police Centre will be an expensive fizzer despite claims in the AGE today.
Website To Help Police





27th November 2009 - Views: 978 Queenslander of the Year Sergeant Jim Bellos is one of many officers profiled on a new website launched in Brisbane today to help police working with ethnic communities.