Taxation
Press Releases & Articles 1 - 5 of 22
Peak Business Events Body Sounds Alarm Bells





15th February 2010 - Views: 1474

BECA Chairman Geoff Donaghy said an immediate tax incentive was also needed to boost the domestic market and employer training in such a way that Australian companies would be encouraged to hold their business events at home rather than abroad.
Ato Surprise Visits Get Tick Of Approval





15th February 2010 - Views: 1543

Commonwealth and Taxation Ombudsman Professor John McMillan today confirmed that the Australian Taxation Office (ATO) had established appropriate procedures for exercising its coercive 'access without notice' powers.
Small Business Tax Break: One Month Left





30th November 2009 - Views: 892

VACC is promoting this Federal Government scheme to Small Business owners, because it is a fantastic opportunity which makes good business sense.
Only Five Weeks Left Until Small Business Tax Break Ends





25th November 2009 - Views: 940

The Small Business tax break enables a business with a turnover of less than $2 million per annum, to claim a 50 percent bonus tax deduction, for eligible assets, costing more than $1000 acquired by 31 December 2009, and installed ready for use by 31 December 2010.
Perth Woman Charged With Defrauding The Ato





20th November 2009 - Views: 1064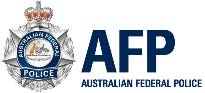 It will be alleged that between July 2000 and September 2003 as the director of two soil and gardening companies she knowingly understated sales on Business Activity Statements (BAS) submitted to the ATO.